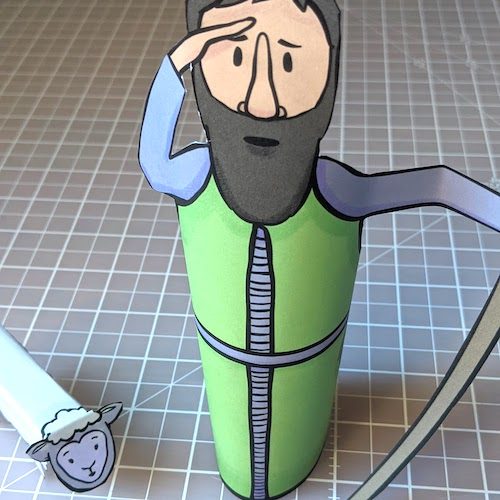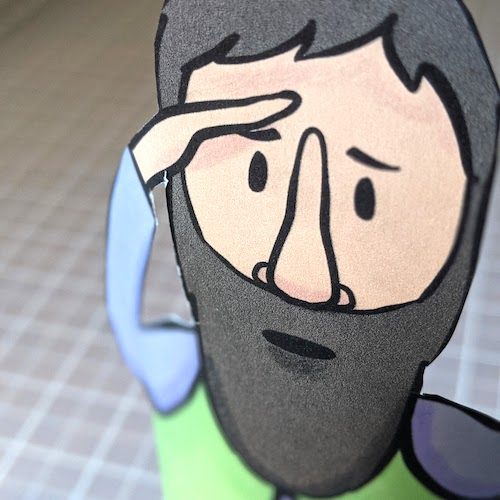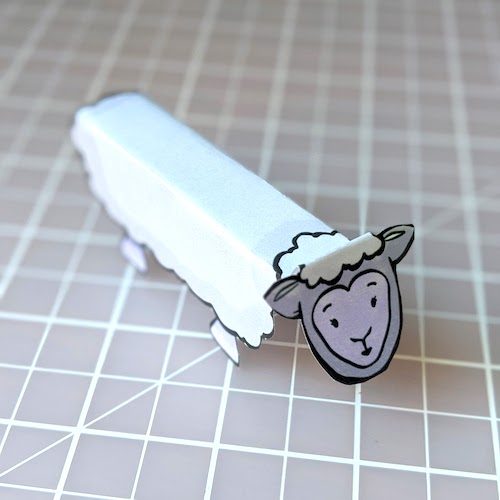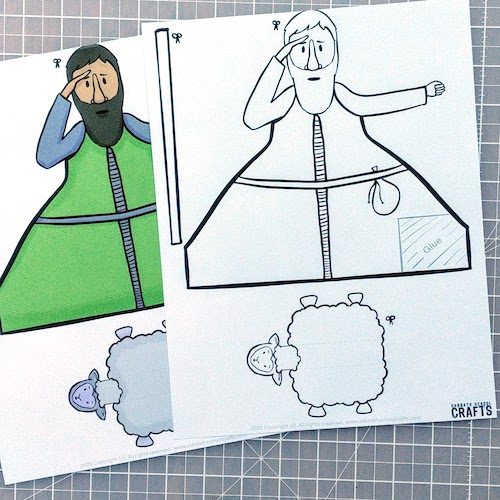 This is what the shepherd did for a sheep. And this is what God will do for us if we ever lose our way. 
Let's teach our children that if we every lose sight of who God is, He is always there activity searching for them. Remember this sheep was once in the flock and got lost, maybe distracted by something – something that can so often happen to young people in the church. 
Use this story to reassure them that no matter what, and no matter when, the good shepherd Jesus, will always be searching and wanting them back.
Printer
Paper
Colouring Tools
Scissors
Glue
Click the button below to download. If a download window does not open, please check your download folder for the file.
Colour in.
Cut out all pieces.
Roll shepherd over on itself and glue where marked.
Glue staff to his hand. Bend arm slightly forward.
Fold the sheep as shown in image.
Start your role-play!!
---
** HIGHLY RECOMMEND THIS PAPER from Amazon** which I use for ALL my crafts because it's a bit thicker than ordinary printer paper and prints brilliantly!!!
** This is an affiliate link, which means if you make a purchase, I'll receive a tiny portion of the sale (this does not increase the price for you!).