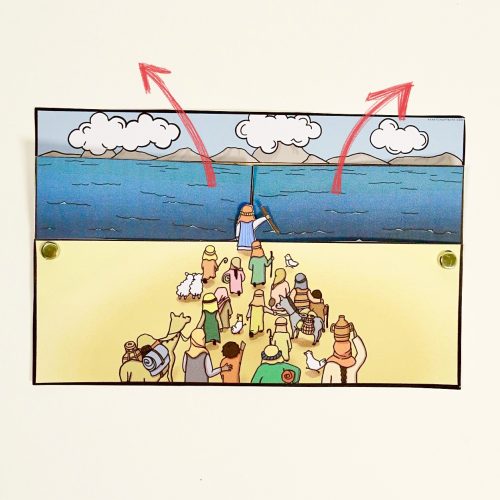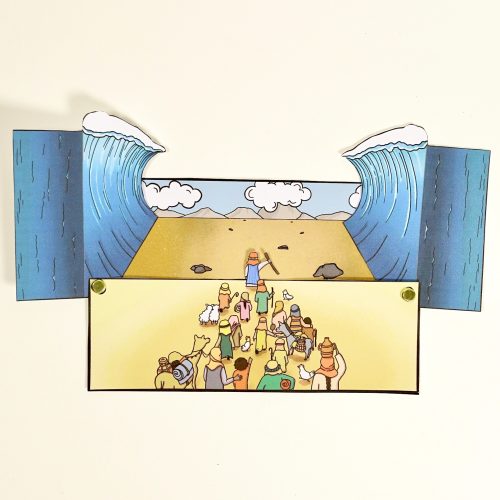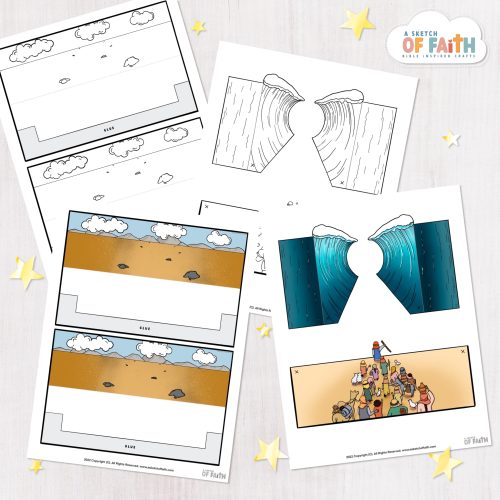 God made them wait… why? So they would learn to trust in hard times to come.
God came and made a cloud of darkness settle on the Egyptians, and caused a great wind to part the waters.
It. Took. All. Night.
God has a thing for patience.
The Israelites camped right next door to imminent doom, right there, as though they were parked across from the Egyptian army in a parking lot. But, within God's care they were safe.
Printer
Paper
Colouring Tools
Scissors
x2 paper fasteners/brads 
Glue
Please view entire PDF before printing and select correct pages to print.
Colour and cut. 
Place the left wave behind the piece with Moses on the left side, align the X and pinch holes through both pieces. Insert a paper fastener through hole. Repeat with the other side. (Tip: Align the wave as though the sea is not parted yet)
Apply glue to the background where marked. Attach the waves and people by lining up the bottom and sides. 
---
** HIGHLY RECOMMEND THIS PAPER from Amazon** which I use for ALL my crafts because it's a bit thicker than ordinary printer paper and prints brilliantly!!!
** This is an affiliate link, which means if you make a purchase, I'll receive a tiny portion of the sale (this does not increase the price for you!).