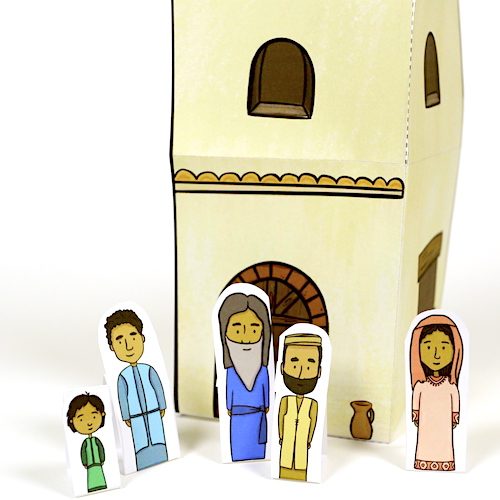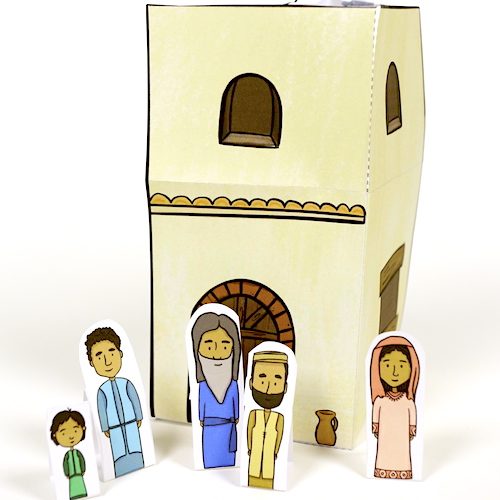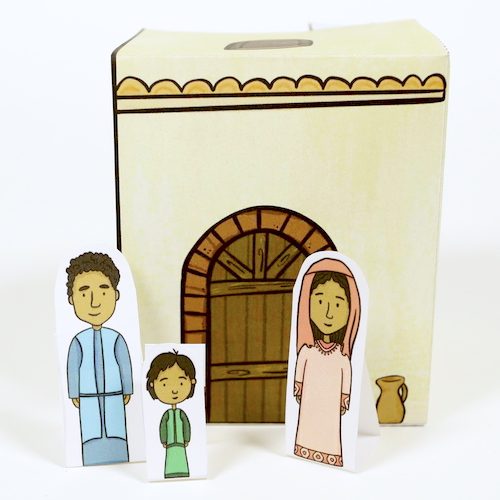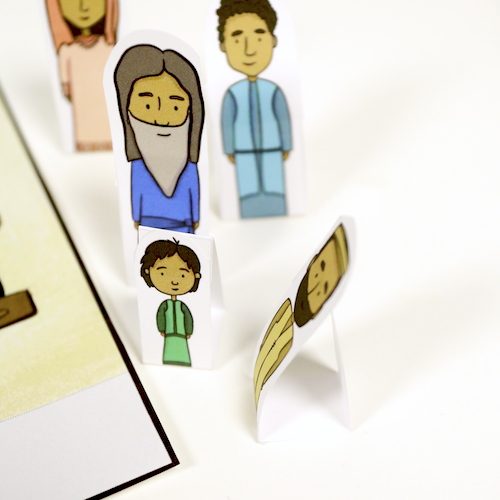 When Elisha was called, he didn't grab some remedial herbs or a dish of water, he ran to the room and prayed. 
When we face problems in our life, where do we turn first? Do we reach for our own solutions? Or, do we pray? Elisha didn't stop when the boy laid still, he kept praying, and he laid on the boy to try and warm him up. Praying AND acting work hand-in-hand, but always pray first. 
Printer
Paper
Colouring Tools
Scissors 
Glue
Colouring In
Cutting
Role Playing
Click the button below to download. If a download window does not open, please check your download folder for the file.
Colour and cut out craft.
Make the people stand by folding and gluing the supports (see photo for example).
Cut out building. Cutting out doors and windows so they open is optional.
Glue together building at base only.
NOTE: The top part is Elisha new room, which the children can "build" when they are role playing in this story.
---
** HIGHLY RECOMMEND THIS PAPER from Amazon** which I use for ALL my crafts because it's a bit thicker than ordinary printer paper and prints brilliantly!!!
** This is an affiliate link, which means if you make a purchase, I'll receive a tiny portion of the sale (this does not increase the price for you!).