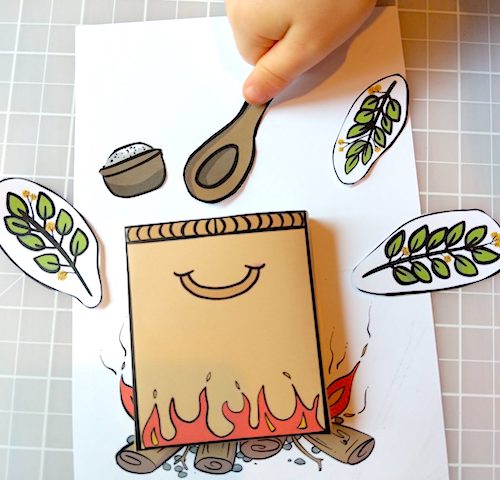 There is SO much grace in this story. So much! I know, if I went to potluck and someone had accidentally put life-threatening ingredients into a dish, I'm quite sure they would be chastised by more than one person! This is no small thing. 
But here, God immediately comes to the rescue and remedies the situation. No one got sick, AND they still had something to eat to fill their starving bellies!
Printer
Paper
Colouring Tools
Scissors 
Glue
Colouring In
Cutting
Role Playing
Click the button below to download. If a download window does not open, please check your download folder for the file.
Colour and cut out craft.



Fold pot edges to make the box shape.
Glue in place.
Have your children tell you the story!
---
** HIGHLY RECOMMEND THIS PAPER from Amazon** which I use for ALL my crafts because it's a bit thicker than ordinary printer paper and prints brilliantly!!!
** This is an affiliate link, which means if you make a purchase, I'll receive a tiny portion of the sale (this does not increase the price for you!).