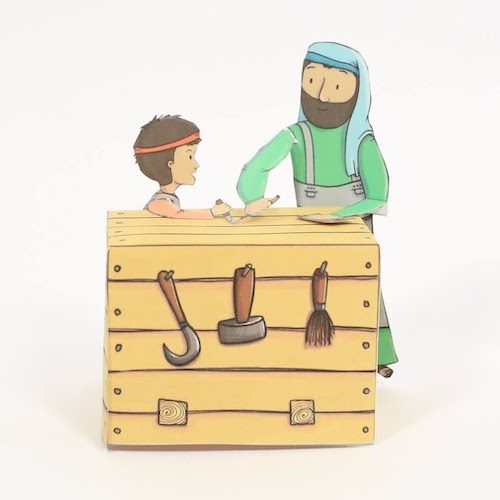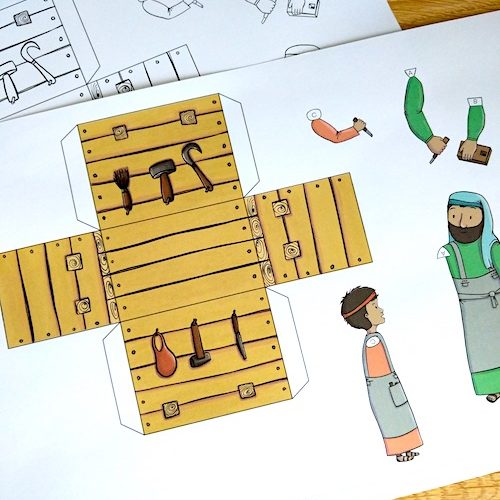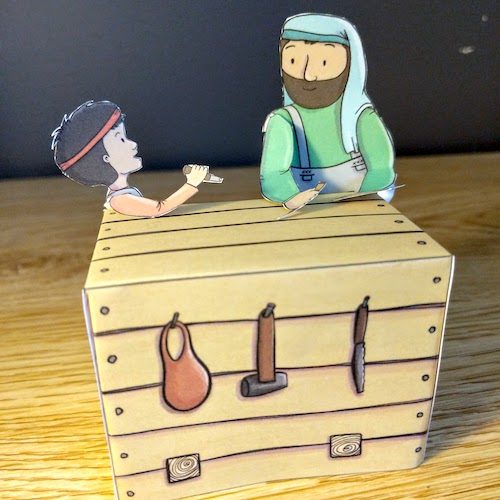 Maybe working in a supermarket? This is how close Jesus would come. He wouldn't be an unreachable celebrity or the like, He would be that guy working around the corner, someone who you could have a chat to who always had time for you.
Let's teach our children the version of Christ where He is approachable, and IS a true friend today. 
Printer
Paper
Colouring Tools
Scissors
Glue
Colouring In
Cutting
Glueing
Click the button below to download. If a download window does not open, please check your download folder for the file.
Please view entire PDF before printing and select correct pages to print.
Print, colour and cut out pieces.
Fold "workstation" along lines to make a box shape and glue together.
Glue arms by matching the letters. The letters should touch each other.
Bend Jospeh's arm that is holding the chisel.
Position Jesus and Joseph. Either balance or glue them in place.
---
** HIGHLY RECOMMEND THIS PAPER from Amazon** which I use for ALL my crafts because it's a bit thicker than ordinary printer paper and prints brilliantly!!!
** This is an affiliate link, which means if you make a purchase, I'll receive a tiny portion of the sale (this does not increase the price for you!).