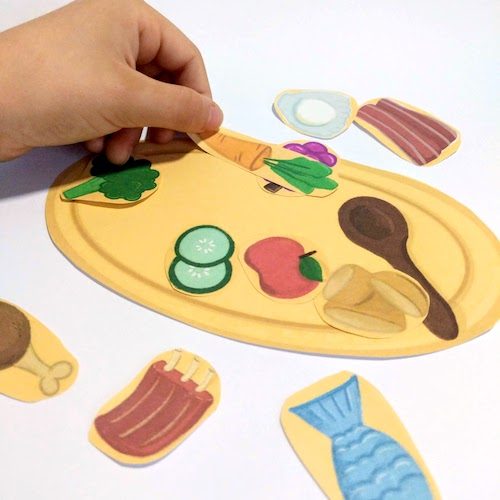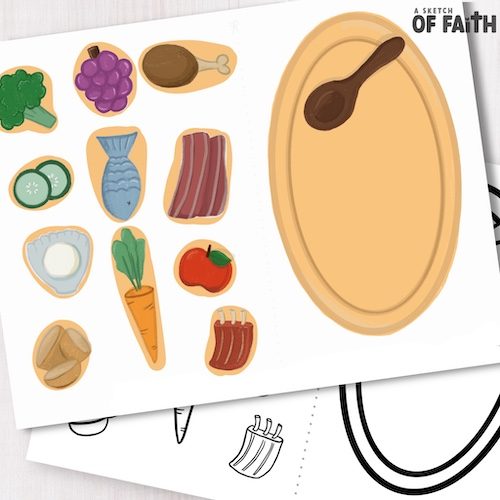 Talk to your kids about how hard it would have been to refuse the king's food, but how Daniel and his friends chose was what right and as a result God honored them for their obedience.  
Printer
Paper
Colouring Tools
Glue
Please view entire PDF before printing and select correct pages to print.
Color and cut out.
Have children glue to the plate which foods Daniel and his friends would have eaten.
---
** HIGHLY RECOMMEND THIS PAPER from Amazon** which I use for ALL my crafts because it's a bit thicker than ordinary printer paper and prints brilliantly!!!
** This is an affiliate link, which means if you make a purchase, I'll receive a tiny portion of the sale (this does not increase the price for you!).