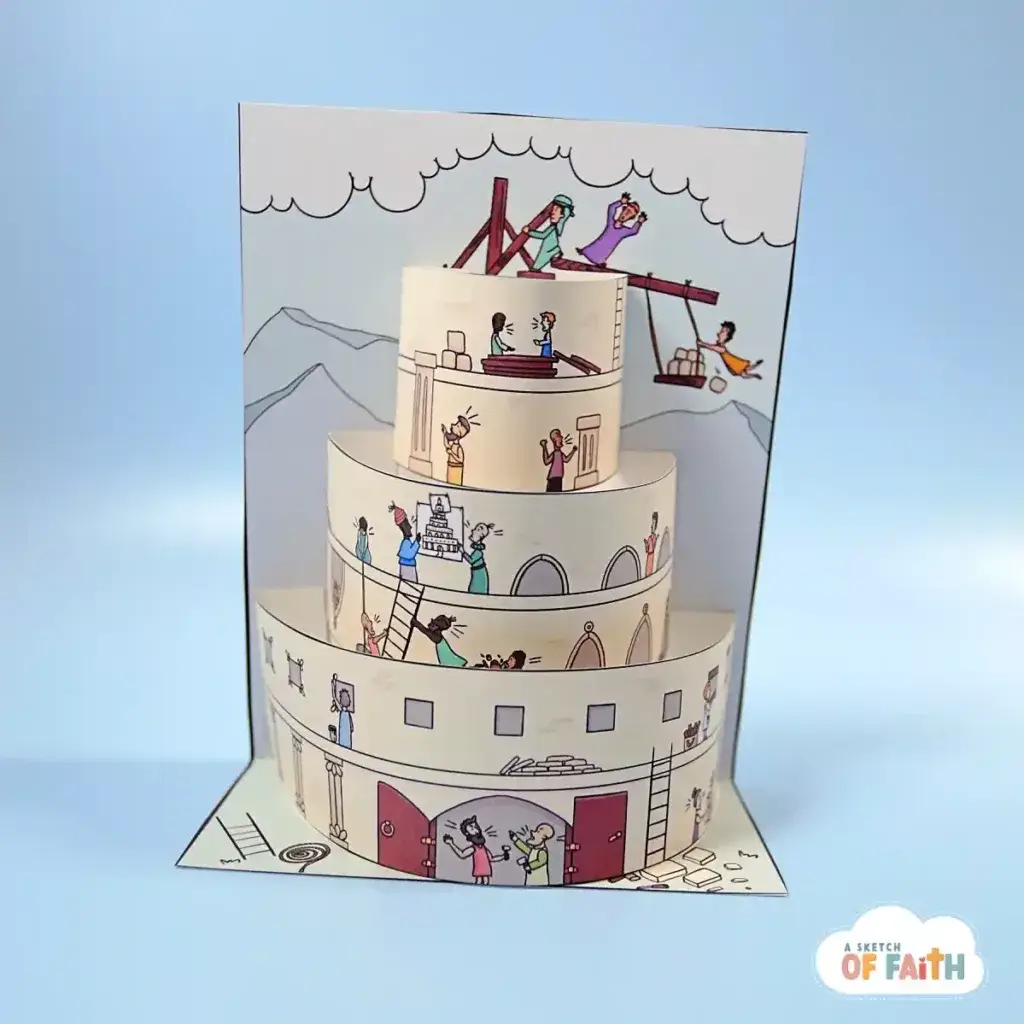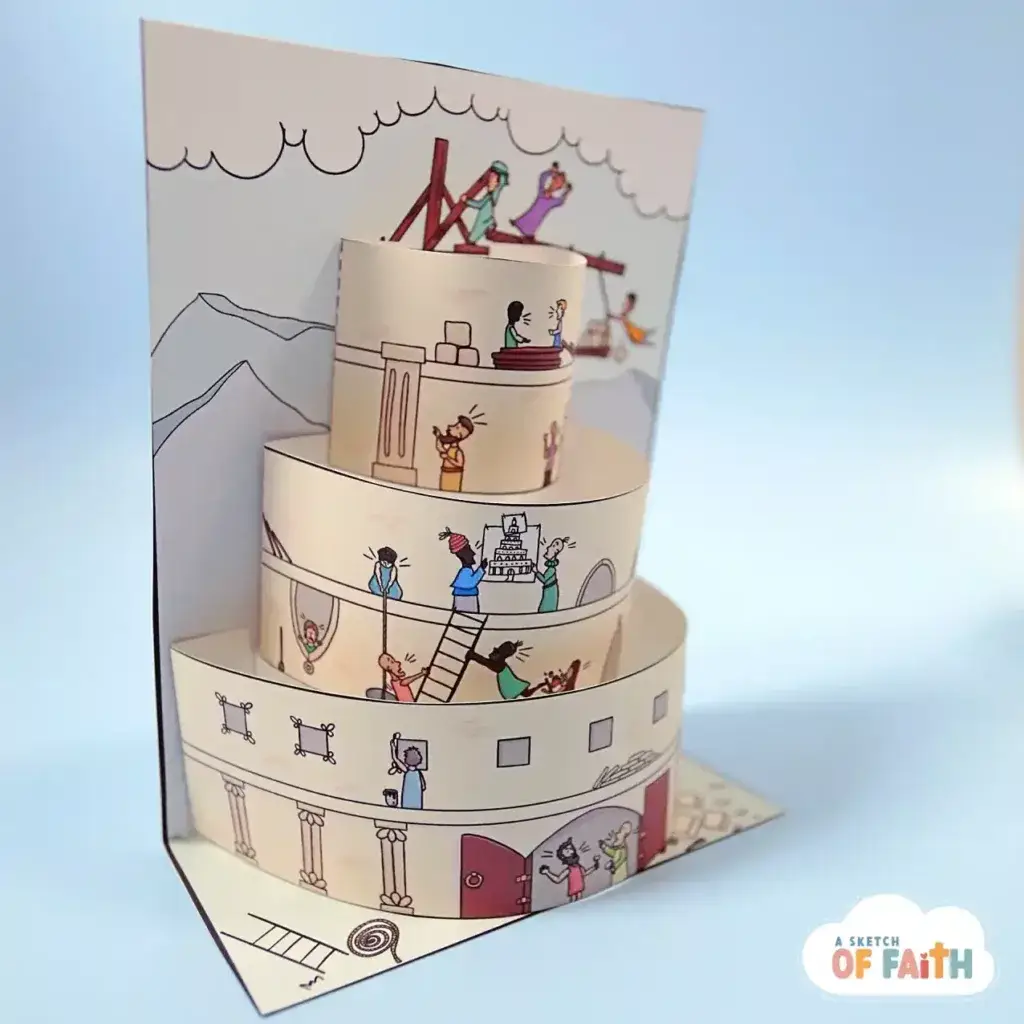 The story of the tower of Babel explains how we have so many different languages around the world that did not evolve from one to another. 
It also explains God's tender discipline as He interrupts the people's plans to build the tower that represented their own pride and self-sufficiency. God didn't strike the building with force, or another natural disaster, and let their own confusion cause enough frustration to abandon their project.
Kids will love this 3D craft with the little quirky stories of confusion and mishaps. 
Printer 
Paper 
Colouring Tools
Scissors
Glue
Click the button below to download. If a download window does not open, please check your download folder for the file.
Or, purchase individual file HERE
If you're not a member, you can still download this file by purchasing it individually. Simply click below to add to your cart. 
Step.1
Colour in the page.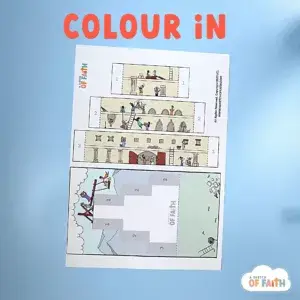 Step.2
Cut out the pieces.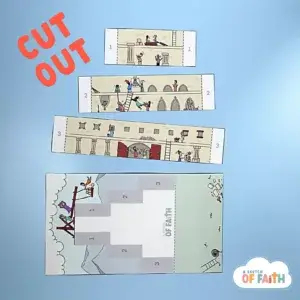 Step.3
Fold the tabs and base.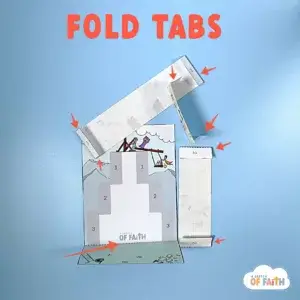 Step.4
Glue tabs to corresponding numbers on the base. (Make sure the base is folder before gluing as it's hard to fold once the tower is in place.)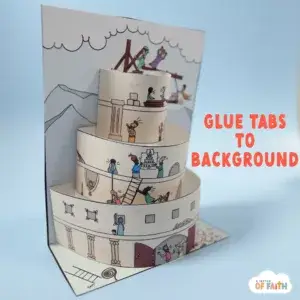 ** HIGHLY RECOMMEND THIS PAPER from Amazon** which I use for ALL my crafts because it's a bit thicker than ordinary printer paper and prints brilliantly!!!
** This is an affiliate link, which means if you make a purchase, I'll receive a tiny portion of the sale (this does not increase the price for you!).