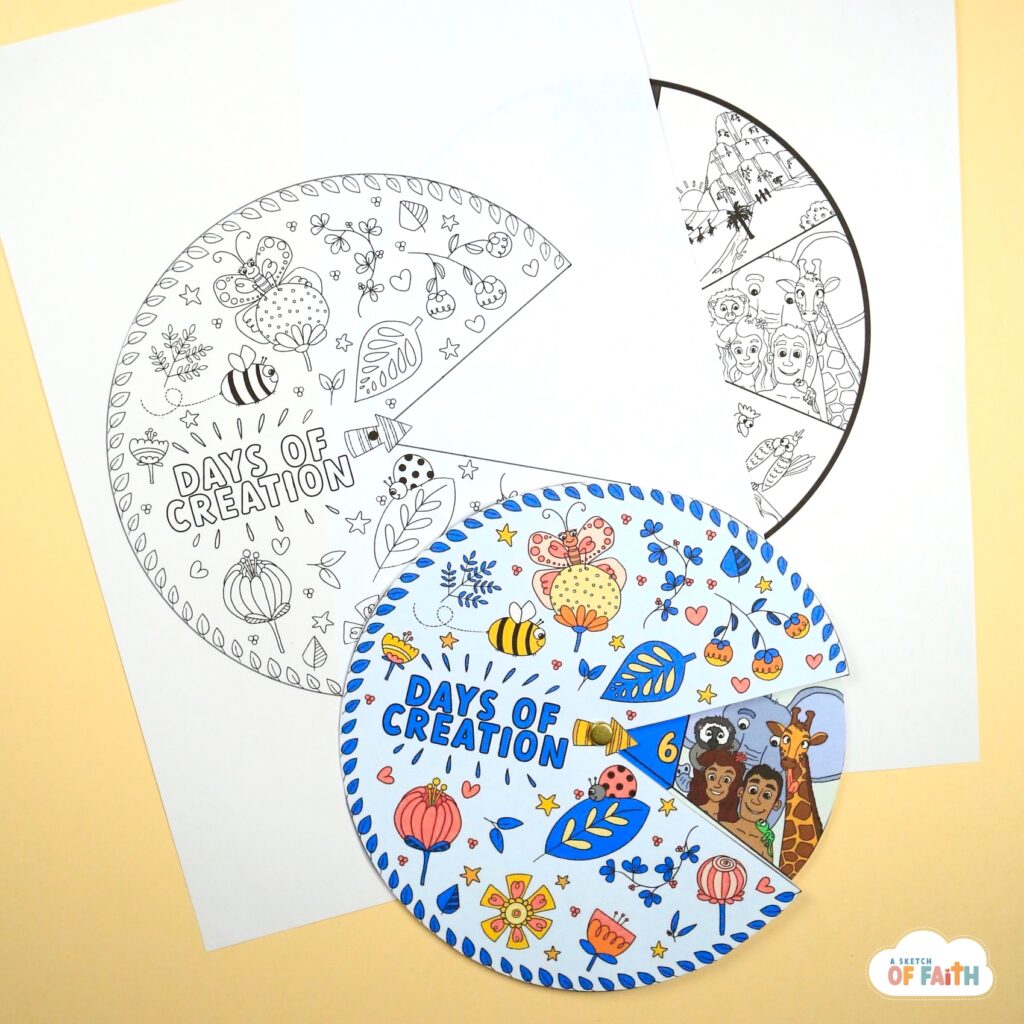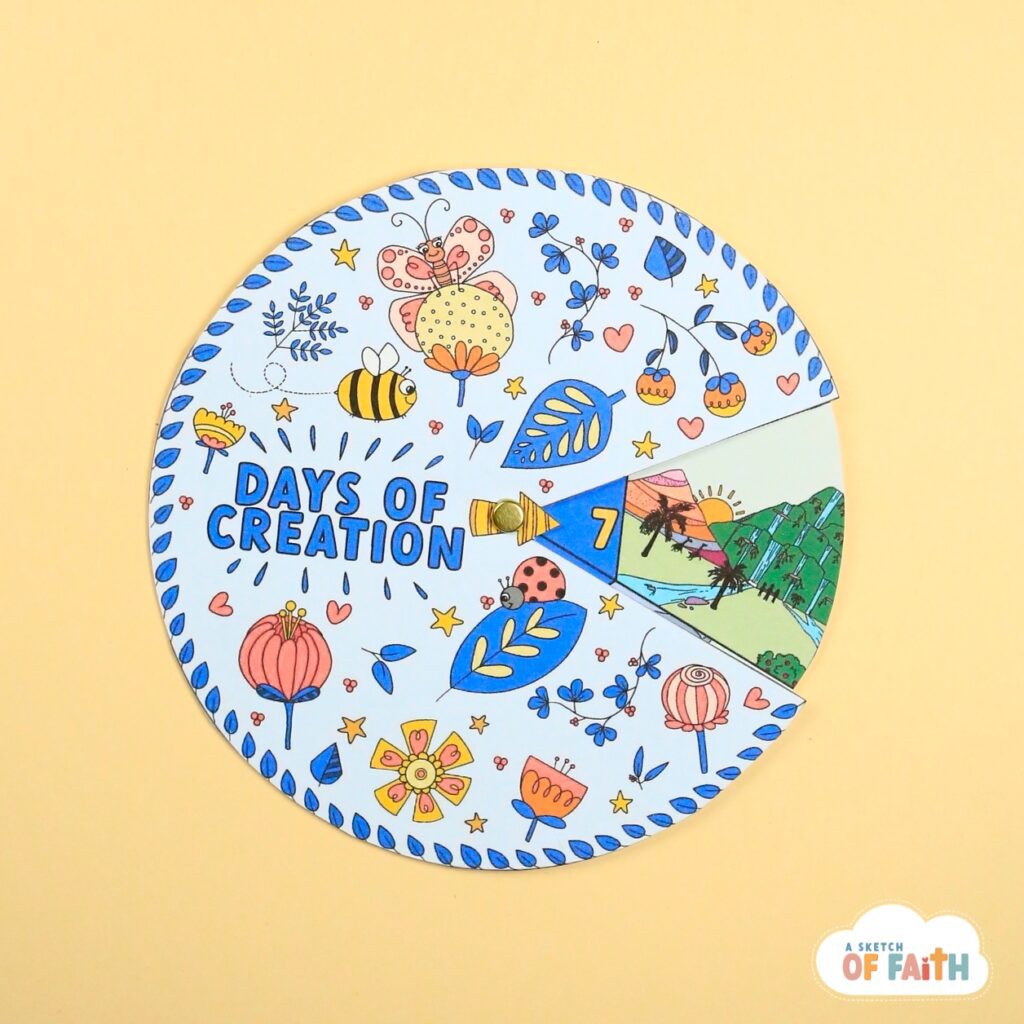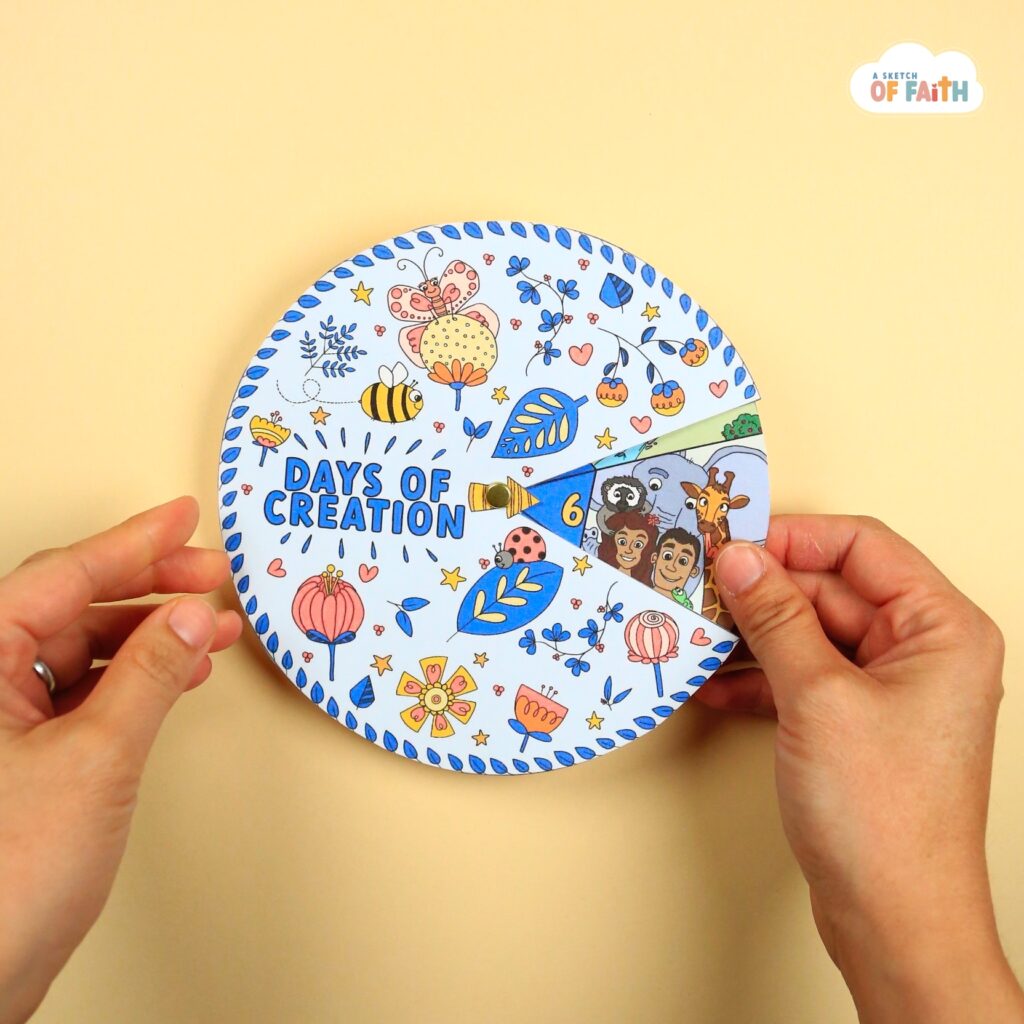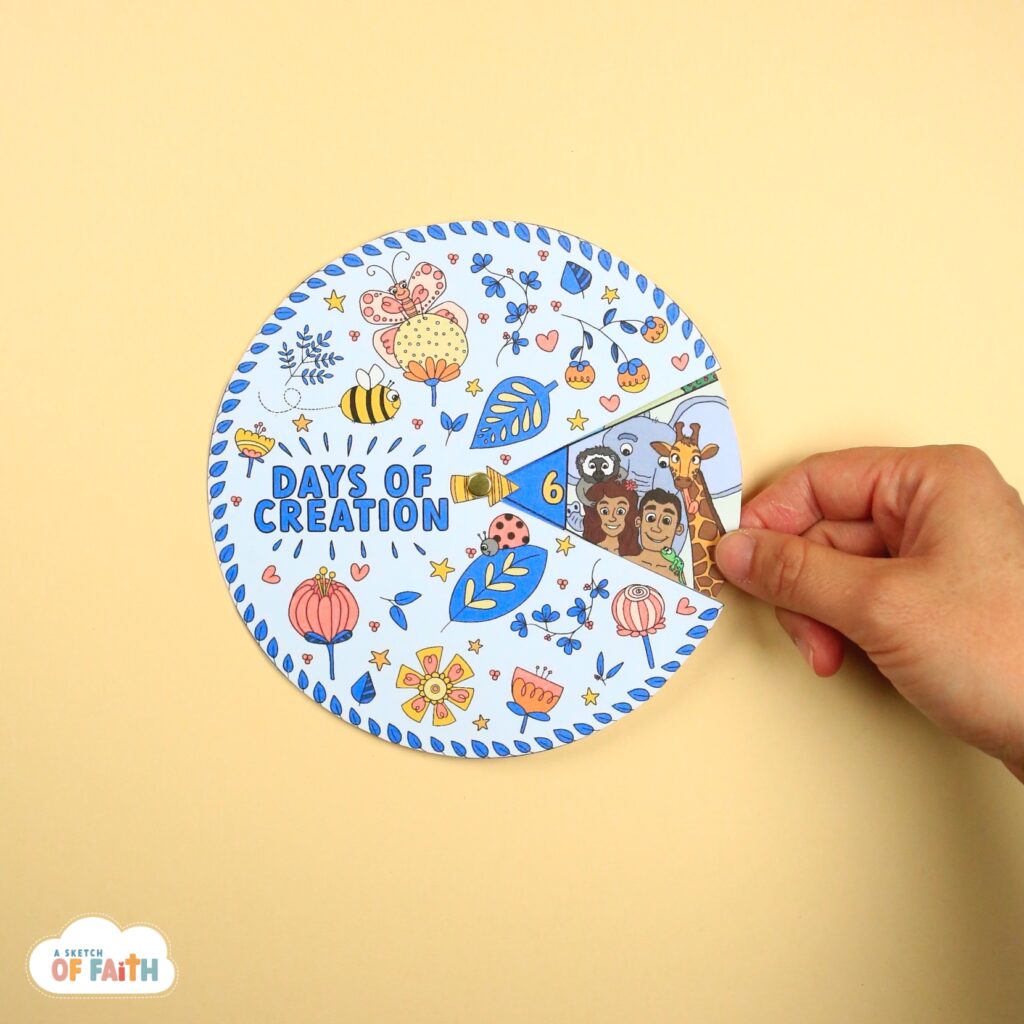 In the beginning God wanted us – so, before He made us, He gave us the most wonderful and perfect world. Creation gives us evidence every day of our worth and God's love.
We were created because we are wanted. 
We're wanted because God is love and He can do no other.
Printer 
Paper (use thicker stock if possible)
Colouring Tools
Scissors
x1 Paper fastener/brad
Click the button below to download. If a download window does not open, please check your download folder for the file.
Or, purchase individual file HERE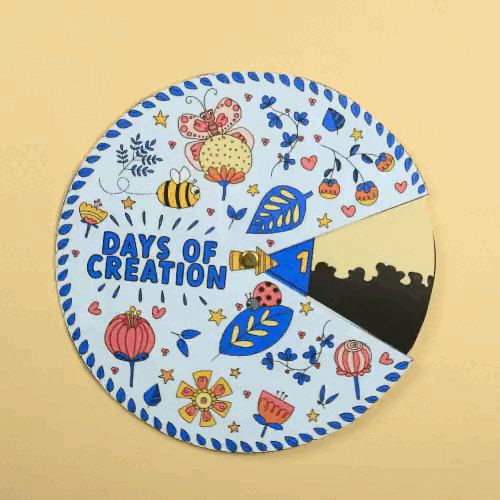 Colour and cut out.

Use something sharp to poke holes in centre of each piece.

Insert Brad.
TIPS!
– Consider printer this smaller so kids can keep this in their Bible!
– Please try to use thicker paper than normal printing paper as these won't last long and will be very flimsy.
---
** HIGHLY RECOMMEND THIS PAPER from Amazon** which I use for ALL my crafts because it's a bit thicker than ordinary printer paper and prints brilliantly!!!
** This is an affiliate link, which means if you make a purchase, I'll receive a tiny portion of the sale (this does not increase the price for you!).