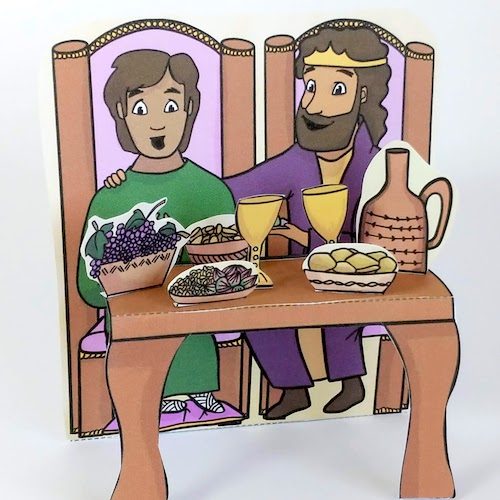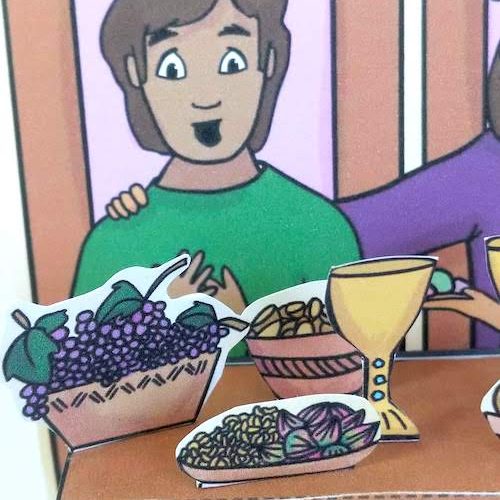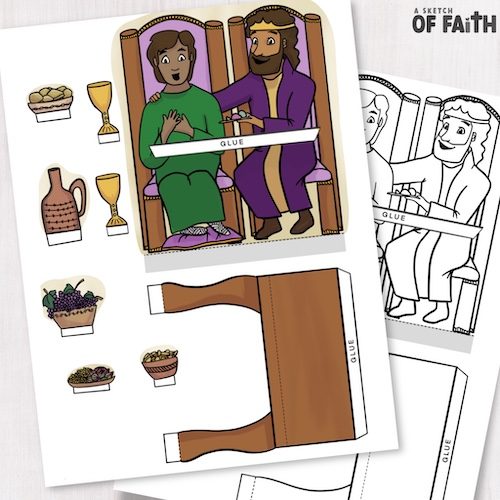 This is exactly what David did. He decided to use his wealth and status to show favour upon someone from king Saul's family. He was overjoyed when he heard his best friend's son, Mephibosheth, was still alive. 
That day David chose kindness. Let's talk with our children about what they can choose each day to be a blessing for themselves and others (hint: fruits of the Spirit). 
Printer
Paper
Colouring Tools
Scissors
Glue
Colouring In
Cutting
Glueing
Click the button below to download. If a download window does not open, please check your download folder for the file.
Color and cut out. (Tip: score the fold lines before cutting)
Fold all flaps backward. Glue the glue flaps together.
Glue the tabletop items to the tabletop.
---
** HIGHLY RECOMMEND THIS PAPER from Amazon** which I use for ALL my crafts because it's a bit thicker than ordinary printer paper and prints brilliantly!!!
** This is an affiliate link, which means if you make a purchase, I'll receive a tiny portion of the sale (this does not increase the price for you!).