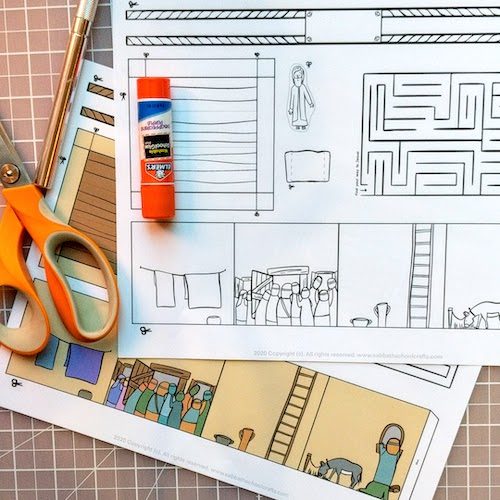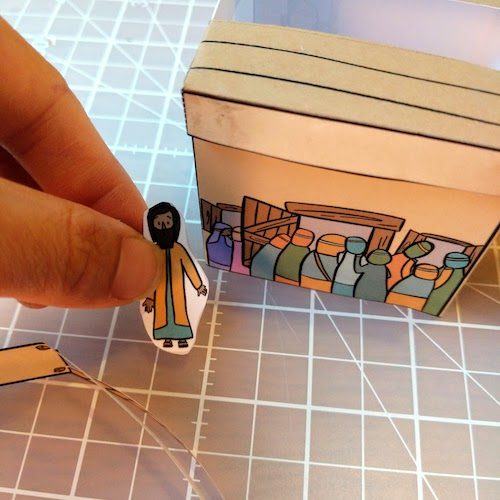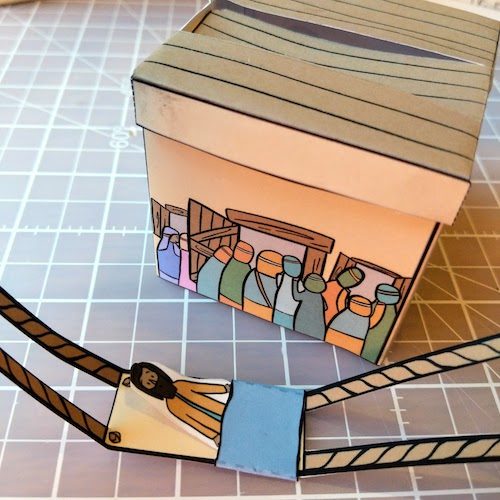 They made a hole in someones's roof! They knew they would have to fix it, or pay for it to be fixed afterwards, but they loved their friend so much it was worth the sacrifice! 
When we're friends with people, this is how we should be. We should look to see what we can give in the friendship, and not what we can get out of it!
Printer
Paper
Colouring Tools
Craft Knife/exacto knife (adults only)
Colouring tools
Click the button below to download. If a download window does not open, please check your download folder for the file.
Please view entire PDF before printing and select correct pages to print.
Colour in.



Cut out.
(Adults only) Use a craft knife to cut out flap in roof top
Add a little glue to fix blanket to cot, and glue blanket. Slide in man.
Fold alone lines, apply glue on flap, and form square shape to create the base of the house.
Cut along dotted lines on roof to enable you to fold. Fold and glue together.
Start your role-play!!
---
** HIGHLY RECOMMEND THIS PAPER from Amazon** which I use for ALL my crafts because it's a bit thicker than ordinary printer paper and prints brilliantly!!!
** This is an affiliate link, which means if you make a purchase, I'll receive a tiny portion of the sale (this does not increase the price for you!)