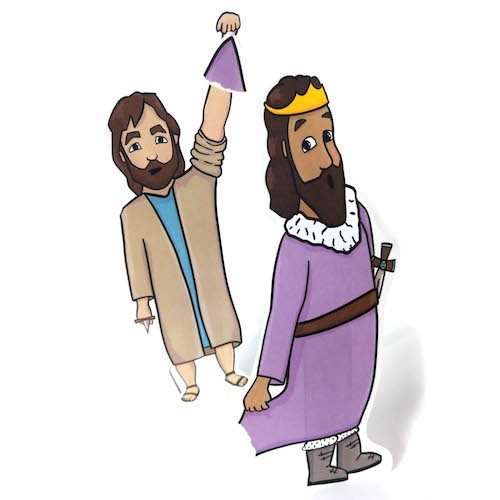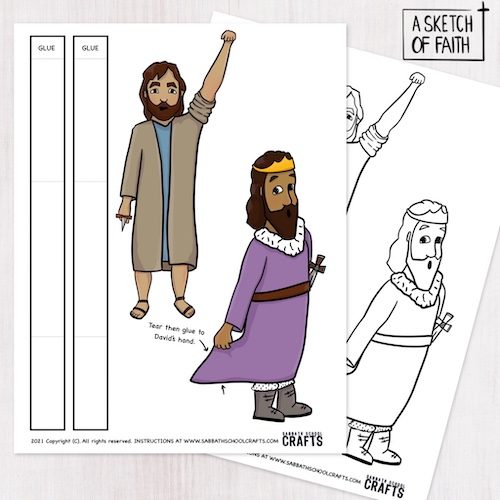 But still, he did the right thing. It's important to talk to children about the difference in making a choice based on feelings (ie. what they want), and based on principle. If they follow the Bible, and God's laws, they'll never have to wonder what to do! God makes it easy to know the difference between right and wrong. Let's help our children choose right even when it's hard. 
Printer
Paper
Colouring Tools
Scissors
Glue
Colouring In
Cutting
Role Play
Click the button below to download. If a download window does not open, please check your download folder for the file.
Color and cut out.
Fold strips along fold marks to make a triangle. Glue people to the long strip. Slightly bend people over the triangle of they fall over.
You can glue a coin or something heavy to the bottom of the triangle to make them more stable.
If possible, think of ways to make a cave for your child(ren). They will love it! Maybe just a blanket draped over a chair!
---
** HIGHLY RECOMMEND THIS PAPER from Amazon** which I use for ALL my crafts because it's a bit thicker than ordinary printer paper and prints brilliantly!!!
** This is an affiliate link, which means if you make a purchase, I'll receive a tiny portion of the sale (this does not increase the price for you!).